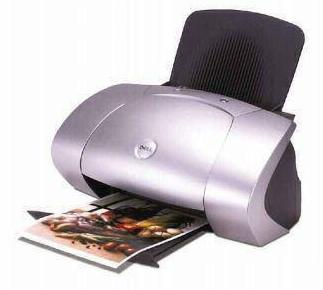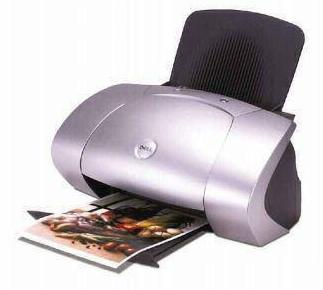 If you are interested in printing cards, brochures, graphic, text, and flyers this one printer can do it all, with great quality and clarity. It's not only durable and reliable, but also is economic and affordable.
Dell Inkjet 720 provides resolution of 4800×1200 dots per inch. It has a printing speed of 7ppm for color prints & 13ppm for black and white. So it with all the qualities mentioned above it is one printer that satisfies the term output. But there are some drawbacks, it's got expensive ink and printer make quality feels cheap.
This printer is a perfect buy when you want to spend money in buying a cheap printer for occasional use because if you are a heavy user you might end up spending a lot of money for replacement cartridges.
There are other brands in the market like HP and Lexmark who have printer models with similar cost, the reason I suggest to go for them is because with HP and Lexmark printers you have more options while replacing cartridges. But for sure they can't match Dell Inkjet 720's performance when it comes to printing quality in color as well as text. So when you are in the market to make a buy at this range of printers, best way is buy printer depending upon the job. If you want superior quality go for Dell Inkjet 720 and if you want low printing cost try options in HP and Lexmark.