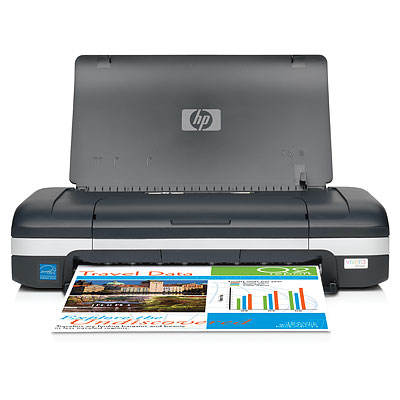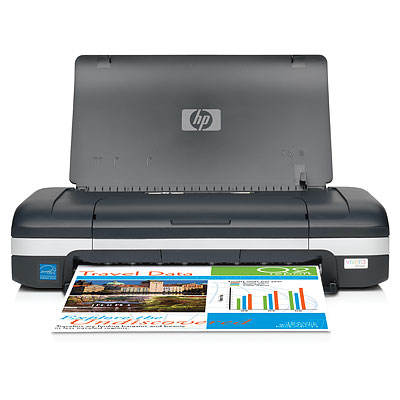 The Hewlett Packard Officejet H470 inkjet printer is a popular model for small offices because of its great compatibility with several operating systems.  The HP H470 works seamlessly with PC, Unix, Mac, Linux or Novell Netware systems and networks.
In addition to it great compatibility, the H470 is a sleek mobile printer that is small enough to bring with you for printing on the go.  The printer comes with a rechargeable battery with a quick recharge time of only 1 hour 30 minutes. And only weighs about 4.5 pounds.
This printer is fast with printing speeds of up to 22 pages per minute black and 18 pages per minute color.  With high resolution that allows you to create sharp professional looking prints.
The H470 is very flexible allowing several paper sizes and the option for photo prints as well.
The printer comes with two USB ports, PictBridge and two memory car slots.  With an option Bluetooth and wireless adapter for easy hookup anywhere you bring your printer.