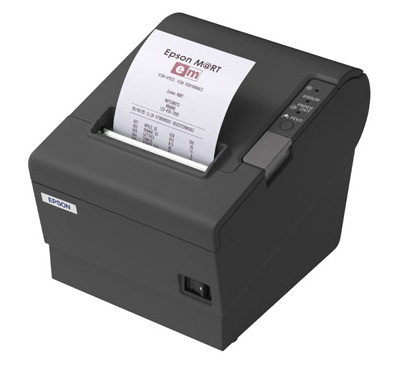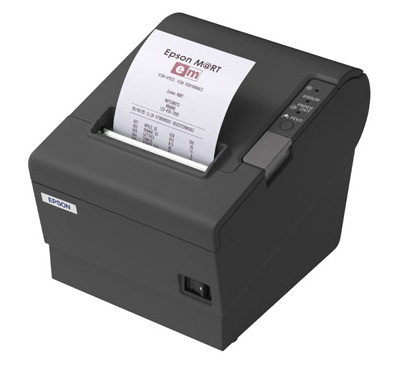 With everyone using credit cards today, POS printers are very common and important to daily transactions. POS stands for 'point of sale', meaning where you physically purchase and pay for an item. They allow inventory and earnings to be tracked easily for businesses that use credit card transactions.
Epson is a very popular brand for POS printers because they use industry standards to integrate into other software applications. This isn't surprising since they help invent the standard. Therefore, getting an Epson for your POS printer is a smart choice.
The Epson TM T88IV is a popular receipt printer. It is the newest from Epson's TM-T88 series of POS printers. This POS printer is a monochrome printer and uses thermal line technology. Easy to setup up. It connects with a simple cable. It uses 3.13 inch paper rolls and has a print resolution of 180 x 180 dots per inch.
The TM T88IV is a good choice for high-volume use because of its printing speed. It prints 25% faster, has two-color capability, and very easy to use. It also comes with the option to have a wireless interface.
The Epson TM-T8II is a reliable POS printer that is a good option for small volumes. This printer used direct thermal technology and 3.15 inch paper rolls.
These Epson POS printers are an improvement over dot-matrix POS printers. Thermal printers are quieter and more economical since you will only need to replace the paper rather than ink or ribbon as well.
All Epson printers are built to last. For small business owners looking to upgrade your POS, take some time to check out all that Epson has to offer.