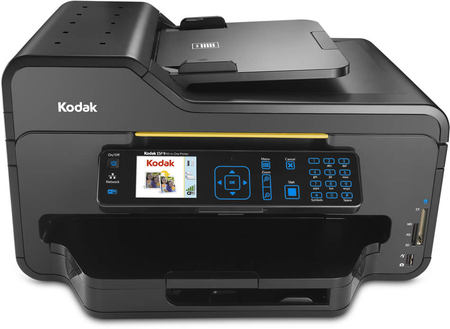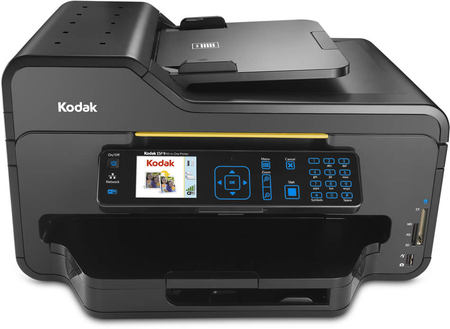 Kodak has com out with two new all-in-one printers.  Both have generally good reviews online, but many consumers have had several printing issues with these printers.
First, a few facts about the prints.  The Kodak ESP 7 retails for about $199 and the ESP 9  retails at $299.  Both printers come with the features you expect from a multifuction in these price ranges.  Large LCD displays to print directly from the printer to bypass the computer.  Both have the standard USB and memory slots, have Wi-Fi and Ethernet. Both printers have are nice looking machines with a slick design and interface.
Some of the issues and conserns from consumers range from small printing issues to major mechanical problems.
Just a quick comment about the "NEW ESP-7″. The first one I received worked the first day and broke the second day. Something about the paper jam error message. There was no paper jam. Sent it back when I received the new one. The new one broke as well. Keep getting a Print error code 6202. Now I'm being told (by Kodak) I will have to send this one back. Third times a charm right?
The computer first said the usb cable was not connected, printer not found then when the firmware strted to load it halted halfway through but the printer said, "Do not turn off until firmware loaded". It refused to budge and won't load – the firmware is corrupted.
Just opened my ESP 7, and PAPAER JAM!!! They have to send me a new one.
Paper tray is very limited, and you will find yourself adding paper everday. The Ink is used up pretty fast, exptect to use at lease one black per week. I used up the year supply I bought with my printer is less than 3 months. My HP ink lasted much longer.
Let us know what you have experienced.