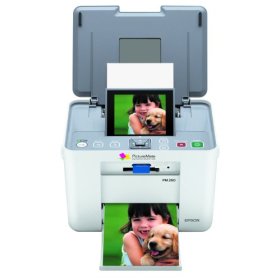 Most homes today find it that having a photo printer is a necessity.   With so many on the market, it is easy to get overwhelmed with the endless choices.  We have searched and found the best reviewed photo printers.

Best Overall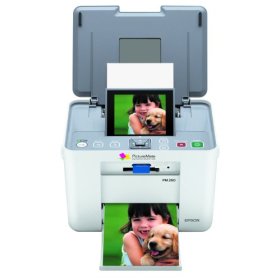 Epson's PictureMate Dash 260– about $150
Searching various reviews and message boards it was evident that the Epson PictureMate tops the list in photo printers. The PictureMate Dash has higher resolution and prints faster than others currently on the market.
In test results, it was the fastest snapshop printer test. Most experts calculate the per-photo usage cost at around 25 cents, the lowest among photo printers. Reviews indicate the prints are lab quality. The editing tools include the ability to crop photos and adjust brightness levels.
Best Dye-Sublimation Printer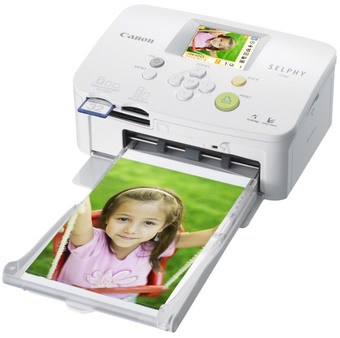 Canon Selphy CP760 – about $95
Despite that most reviewers favor Epson's PictureMate printers for their blend of quality and low running costs, many experts give the Canon Selphy printer high reviews for excellent print quality.
Yes, ink and paper costs are higher – about 29 cents per photo, and the Canon takes about twice as long to print photos than the Epson. Dye-sublimation technology results in prints that have no pixelation and are more saturated than those seen from inkjets.